Power Station New England, located in Waterford, CT, was founded in 1995, based on the design and acoustics of the original Power Station in New York City. At the center of Power Station NE is the main recording space with its signature 35-foot dome, plus four isolation spaces and the historic control room, which features a vintage Neve 8068 MkII console. The console was restored by Vintage King Audio and console legend Ed Evans, who worked at the original Power Station in NYC. The Neve console was originally installed at Electric Lady Studio in NYC in 1979, and more recently lived at Pachyderm Studios in Minnesota. The console played a role in historic recordings by such artists as AC/DC, Van Halen, and Nirvana.
We got the chance to visit and chat with Evan Bakke, Chief Engineer & Studio Manager of Power Station NE.
Please tell us about your experience in the music recording industry and how you became involved with managing recording studios.
When I was a kid I worked for producers Matt Kirkwold & James Harley in Minneapolis, MN, they helped form my foundation for making records. After four years of working for them, I spent the next decade bouncing around from city to city working in studios and searching for a home base. I moved to Connecticut in 2015 and was introduced to Power Station New England, where I have done a majority of my work ever since. I took over management of the studio in 2017.
What qualities and skills do you believe are essential for a successful music recording studio owner/manager?
Make everyone comfortable. Be firm and fair. The list is long but in the end I'll do whatever I need to do to make sure our clients are having a great time and want to come back. I've had the opportunity to witness the way great studio managers interact with people and how they create a creative environment; Jason Orris at the Terrarium, Tommy Tucker Jr. at Mastermix, Lee Foster at Electric Lady, Steve Gillis and Vijay Tellis Nayak at Transient Sound, Prince at Paisley Park, and a long list of other studio owners. Working in different rooms with different people has helped me sift through what I like and dislike in a studio. Every studio is different.
How do you ensure that the studio operates efficiently and meets client expectations?
Keeping gear working and having a well-trained staff that understands what needs to happen to give clients a great experience.
Can you describe your approach to managing a team of recording engineers, producers, and other staff members and fostering a collaborative working environment?
I work as a team member with our staff. I dictate everyone's role throughout the day, but I have no issues getting my hands dirty setting up, wrapping cables, washing dishes, editing – whatever needs to get done. 
How do you stay updated with the latest trends and technologies in music production and recording?
Young musicians seem to know what the latest trends are, I trust them.
Can you provide an example of a challenging project you've worked on and how you successfully navigated it?
A few years back, Gov't Mule recorded two albums simultaneously at PSNE. They record everything to two-inch tape. Our Studer made it a week into the session before it started having serious problems – that same day I drove to Southern Vermont to pick up an A827 from our friends at Sonic Circus. We were up and running quickly with limited effect on the flow of the session. As I walked out the door to pick up the tape machine, Warren Haynes grabbed my arm and reminded me, "Positive vibes, man." I keep that in mind every day.
How do you balance maintaining a high level of creativity with meeting deadlines and client requirements?
Work hard and fast and try everyone's ideas.
What strategies do you employ to attract and retain talented musicians, artists, and clients to your studio?
Our studio is clean, our gear sounds good and we work hard at getting better at our craft no matter who is in the room.
Can you discuss any marketing or promotional initiatives you've implemented to increase the studio's visibility and client base?
A majority of our marketing is word of mouth.
How do you ensure that the studio equipment and facilities are well-maintained and up to industry standards?
Roger Deller from Electric Lady is a close friend, we've been working in various studios together for a decade. He keeps us going strong.
How did you first hear about Sound Radix?
Frank Filipetti showed me SurferEQ. It's incredible.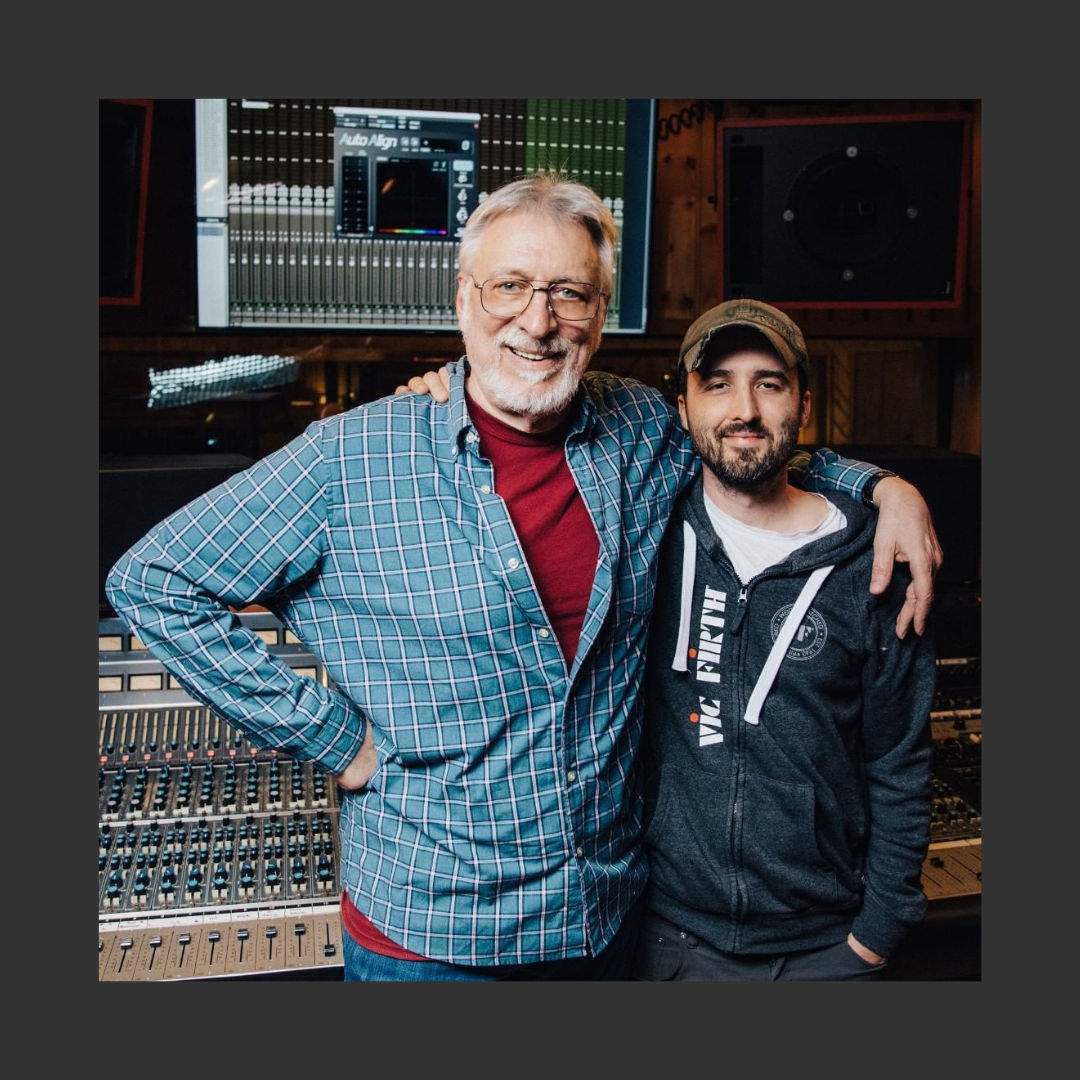 What are your engineers saying about our plug-ins?
We use Auto-Align and SurferEQ all the time. We love them.
Can you share a project on which our plug-ins were utilized and how?
The song "Babe" by Jake Huffman is using Drum Leveler in the second verse – it created a whole new environment.
What are your future goals and aspirations for Power Station New England?
We want to continue to be a studio where great artists want to spend their time recording their music. There's nothing better. I would also like to record a band in outer space... Somehow that doesn't seem too far-fetched anymore :)


Connect with Power Station NE
http://powerstationne.com/
https://www.instagram.com/power_station_ne/
https://www.facebook.com/PowerStationNewEngland
 
Just to let you know, we use third-party cookies to track site traffic. By using our site we assume you don't mind.
Privacy policy